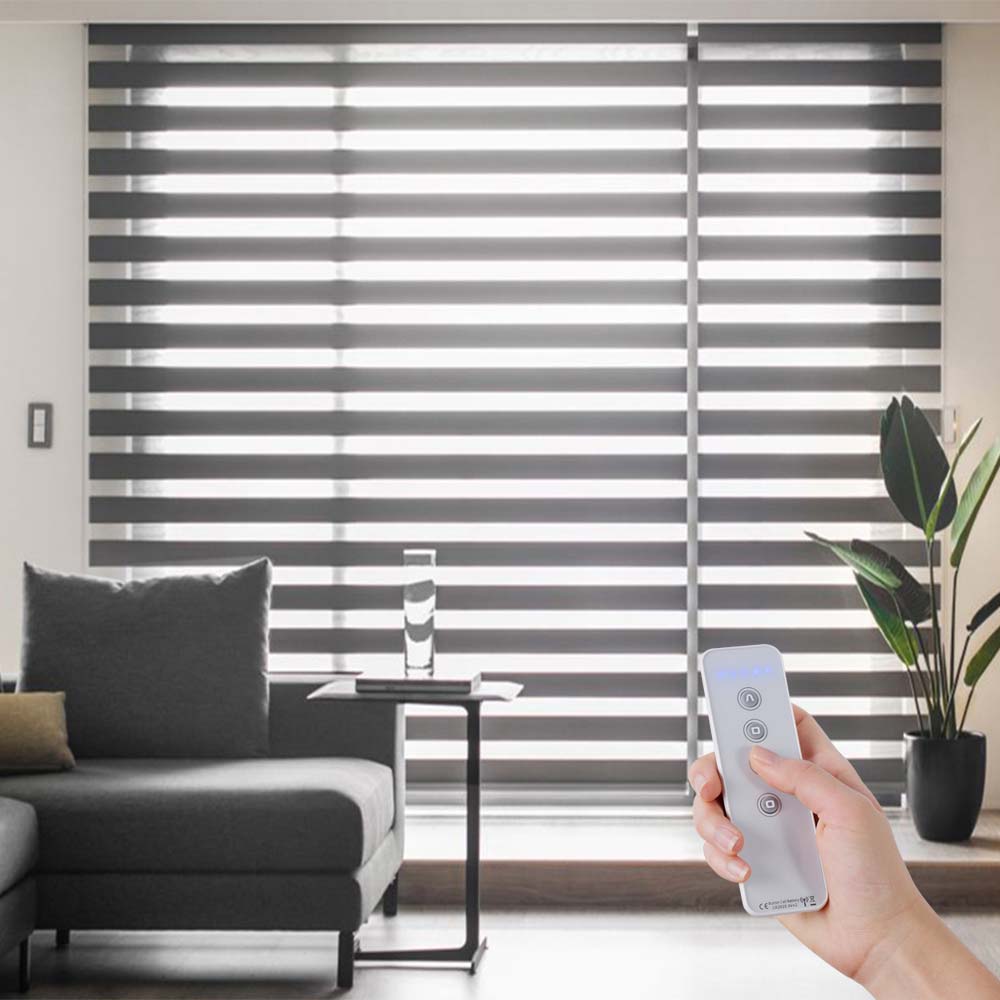 Make Life Easier with Motorized Blinds in Fort Lauderdale
We all want to have a living environment where we have maximum control over things including the shutters in our home, blinds, shades, draperies, and other window treatments. With just a few clicks on our laptop, tablet, work PC, or smartphone, we want to schedule the opening/closing of our window treatments at pre-set times, or even have them operate automatically when the sun comes up or goes down. Optimizing windows to work through an automated system, indicates we are one step closer to having a relaxing & worry-free life. And who doesn't want to have that?
Do you want to make your life easier? If so, then you need to get in touch with us at Top Notch Custom Blinds. We are just the experts for you when it comes to motorized blind installations in Fort Lauderdale.
What Are Your Window Treatment Motorized Options with Us?
When we talk about beautiful window treatment options, we have plenty of motorization choices for you to take full advantage of. Being a professional in the blind installation service in Fort Lauderdale, our team of experts can custom design your blind requirement as per your choice.
Some of the famous options that we have just for you include:
Check Out The Motorized Blind Options We Have For You
Top Notch Custom Blinds bring a variety of blinds for you. Check out our online gallery to explore the different types of motorized blinds we have on offer.
Why Hire Us for Motorized Blind Installations in Fort Lauderdale?
Window treatments are a big investment. Not just financially but also in terms of the amount of time & effort you may have to put into it. So, when you are planning to get motorized blind installations done at your residence or elsewhere, you need to be sure that the job is done correctly. While, doing it yourself can have its benefits, hiring an expert for the job will definitely decrease the burden on you.
Top Notch Custom Blinds is a family-owned & operated business with years of experience in motorized blind installations. We provide you with the comfort & experience of working with the best in the industry. We understand that each client has unique requirements. This is why we offer a free in-home consultation service. This allows us to better understand your needs & provide you with a custom solution that will be perfect for you.
Do you want to hire the right professionals to install motorized blinds in Fort Lauderdale, Florida at your residence? You can rely on Top Notch Custom Blinds for the job.